Whether you've got two green thumbs or you're an avowed plant-murderer, you need these tips.
1.

How much light does your houseplant need? Find out on this handy chart.

Created by University of Illinois Extension.
2.

Have a black thumb? These plants are hearty and hard to kill.


3.

If your track record is truly horrible when it comes to keeping plants alive, stick to succulents. This guide will show you how to plant one.

theartistandthearchitect.com
Created by Stephanie Hammer.
4.

Here's how to repot a houseplant (without killing it).

Created by NeoMam Studios for Apartment Geeks.
5.

Save some money: Here's a list of food that ~magically~ regrows itself.

Created by Cooking Stoned for Whole Foods Market.
ALSO READ-Everything You Need to Know About Vegetable Gardening in One Graphic
6.

Learn how to properly save seeds from peppers (and other fruits and vegetables) so that they'll actually grow when you plant them.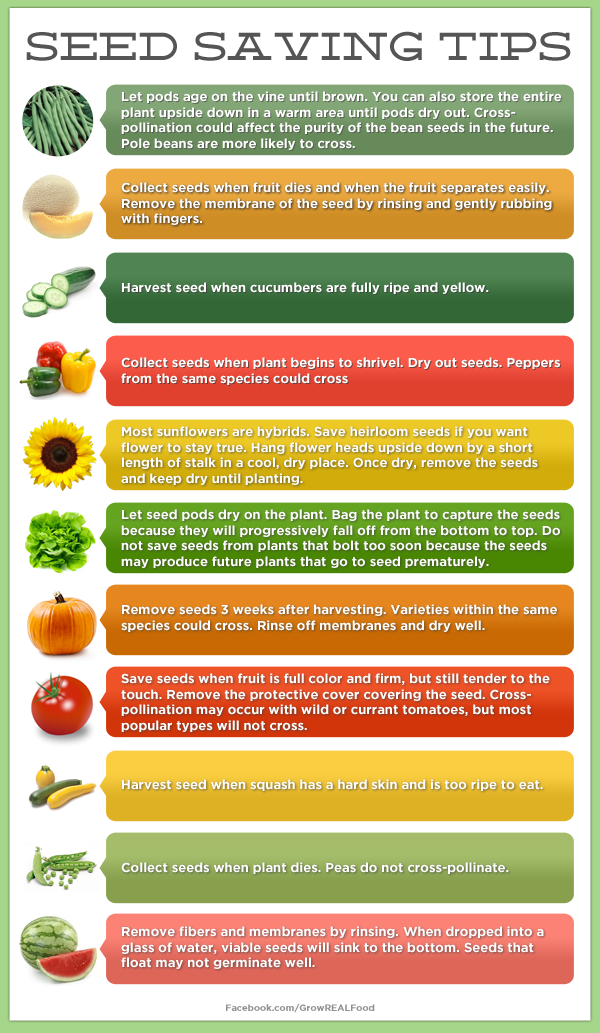 Created by Grow Real Food.
7.

Figure out when to plant your seeds by the month.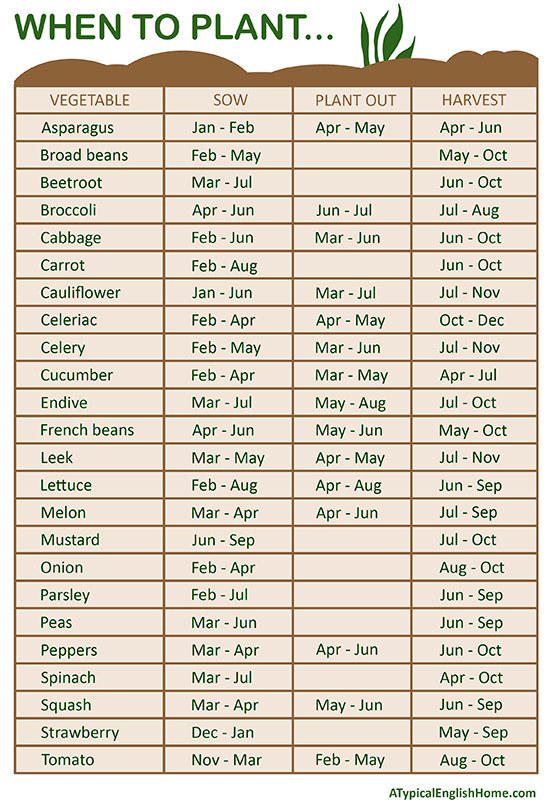 Created by A Typical English Home.
---
9.

Follow these tips for cucumber growing success (and click here to find tips for tons of other veggies).
Created by A Healthy Life For Me.
10.

Keep your precious plants pest and pesticide free using these natural sprays.

Created by Fix.
ALSO READ-Hay Bale Gardening: Effortless Food Production with No Weeds, No Fertilizer & Less Watering (VIDEO)
11.

Raised gardening beds keep vegetables away from contaminated soil, can deter some pests, and are easier on backs and knees—here's some information about how to make one.

Created by Fix.
12.

Read through this herb primer and then decide what you want to grow.

illustratedbites.wordpress.com
Created by Heather Diane Hardison (check out her book of food and gardening illustrations here).
---
The Lost Ways…a true story about our grandparents days!
Once Upon a Time in America…Are you ready to turn back the clocks to the 1800s for up to three years?Our grandfathers and great-grandfathers were the last generation to practice the basic things that we call survival skills now. ….Watch this video and you will find many interesting things!
⇓
13.

Once you make your herb seedling selections, figure out how much light they'll need.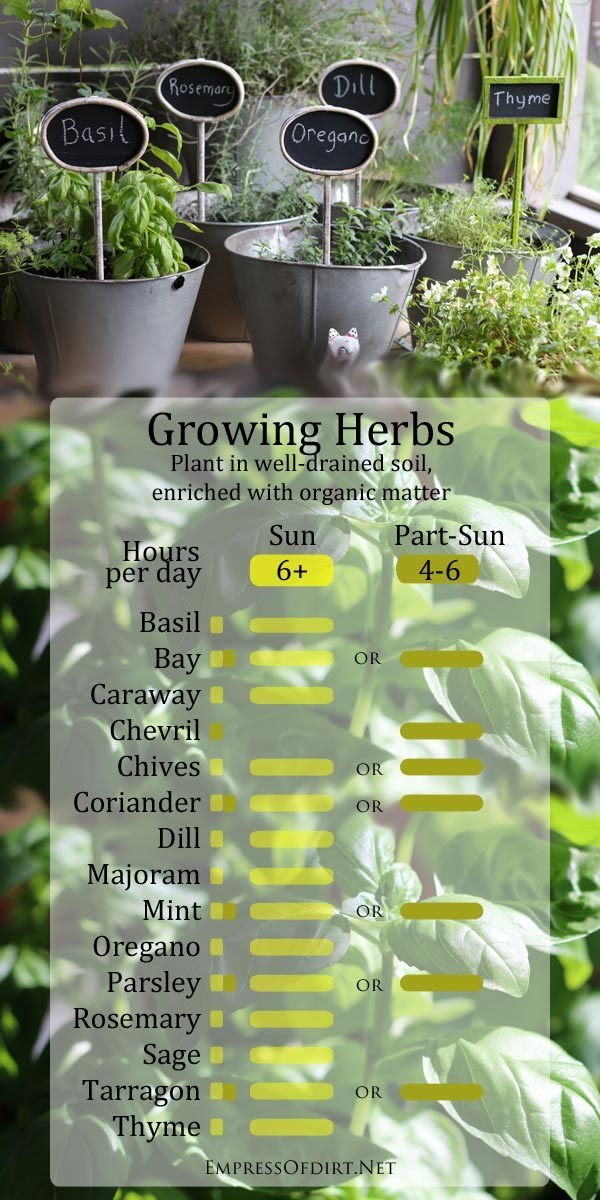 Created by Empress of Dirt.
14.

If you plan to grow your herbs indoors, read through this infographic for some helpful hints.

Created by Chadwicks.
15.

Get rid of the bug spray and repel mosquitos naturally using these plants.

infinitylawnandgarden.com
Created by Infinity Lawn and Garden.
ALSO READ-STRAW-BALE-GARDENING-POTATOES-You'll NEVER Grow Potatoes Any Other Way Again ! Step By Step Full Guide
16.

Plant a garden that's a treat for the nose, eyes, AND mouth with these edible flowers.

illustratedbites.wordpress.com
Created by Heather Diane Hardison.
17.

Here's a list of how you can use annuals (plants that you need to replant every year) in your garden.

urbanext.illinois.edu / Via pinterest.com
Created by University of Illinois Extension.
---
BONUS:Self Sufficient Shortcuts backyard innovator reveals an ingenious micro-farming method. People are assured that they could have access to a self sufficiency shortcuts system that would no doubt guarantee the future and safety of their families in light of an impending disaster.
18.

Follow these techniques to kill weeds without using chemicals.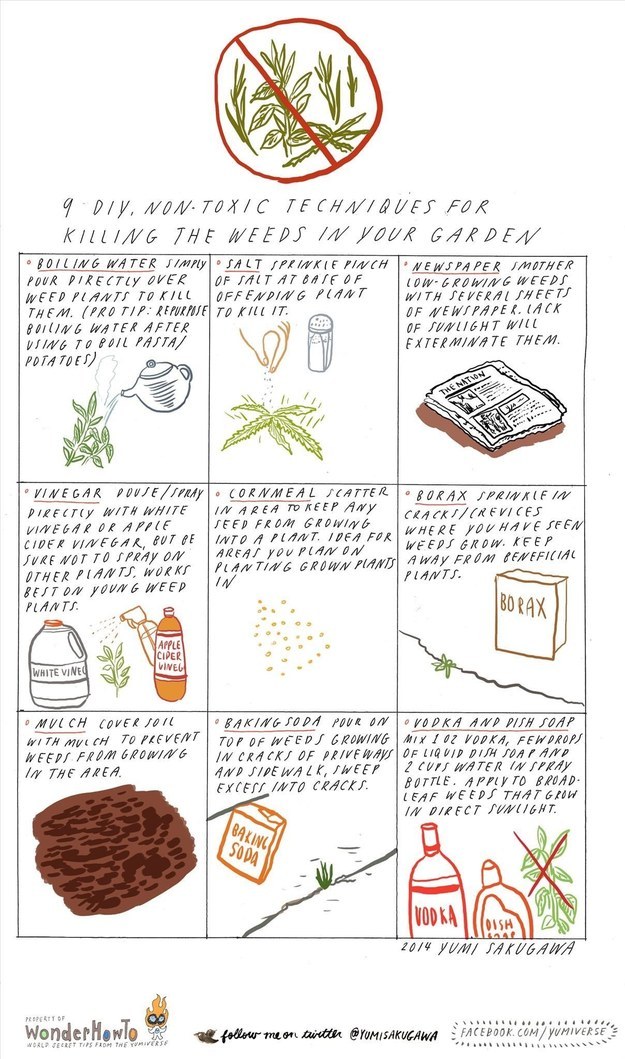 Created by Yumi Sakugawa for WonderHowTo.
19.

Leaves, grass clippings, newspaper: become a mulch master with this chart.

Created by Fix.
20.

Compost in your apartment (without making it smelly) using this guide.
Created by Sustainable America.
21.

Do you need your hand trowel or your shovel? Follow this flow chart to pick the correct gardening tool.

Created by Hobby Farms.
22.

There's always something that needs to be done in a garden: Here's a month-by-month guide to what you should be doing.

Created by Spalding Plant and Bulb Co..
23.

Now take all of that gardening knowledge and go outside and get dirty…it's good for you!

Created by What Shed.
---
Turn Back the Clock 150 Years!
The Lost Ways is an amazing program created to find out how our grand parents has survived in their crisis and they make us to learn the little secrets that helped them to survive in spite of almost everyone else dying. Now this is your chance to be part of saving our ancestors' lost ways. Just I hope that there are more people like you and me who deeply believe that the best way to survive the next major crisis to look back at how people did things 150 years ago…..Watch this wonderful video
⇓
 Source:https://www.buzzfeed.com